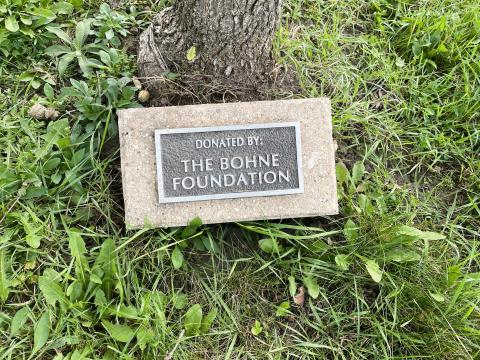 Donating to charitable causes has long been an essential pillar of community development, contributing to the well-being and unity of society. A unique and deeply meaningful way to enrich your local community is through the donation of memorial trees to your beloved Central Park. While financial contributions remain vital for the maintenance and enhancement of public spaces, memorial trees offer an enduring, environmentally friendly means of honoring loved ones and simultaneously benefiting both the environment and the community at large.
Memorial trees are donated for an array of compelling reasons. Some seek to pay homage to cherished individuals, while others aim to establish family legacies, acknowledge organizations, or infuse a sense of humor into their community.
Memorial trees dedicated to loved ones stand as beautiful tributes to commemorate the memory of those who have passed away. Each visit to the local park becomes a comforting experience, as you can take solace in knowing that your memorial tree represents not only remembrance but also a symbol of life, growth, and renewal.
When dedicating a family memorial tree, you're not only highlighting your family's connection to the community and the park but also proclaiming with pride, "This is our family's tree, and we are honored to be part of this community."
For those who wish to infuse humor into the park, witty anecdotes and amusing sayings displayed on plaques near memorial trees bring smiles to park visitors' faces and create a lighthearted atmosphere. These humorous plaques can transform the park into a place of both contemplation and laughter, making it even more enjoyable for the entire community.
In alignment with the Foundation's mission, beyond their sentimental value, memorial trees offer practical benefits to the community by enhancing the beauty of Oak Brook. Trees provide essential shade, creating inviting spaces for park-goers to relax, picnic, or simply bask in the outdoors. During the scorching summer months, the cooling effect of these trees makes the park a more inviting place, encouraging more people to visit and engage in outdoor activities.
Donating memorial trees to your local park is a deeply meaningful endeavor that embodies the spirit of giving, fosters unity among community members, and leaves an enduring legacy for future generations to enjoy. Let us always remember that the simple act of planting a tree can have a profound and far-reaching impact. It provides shade, beauty, humor, and a sense of belonging for all park patrons, enriching the lives of everyone who walks among these living tributes.