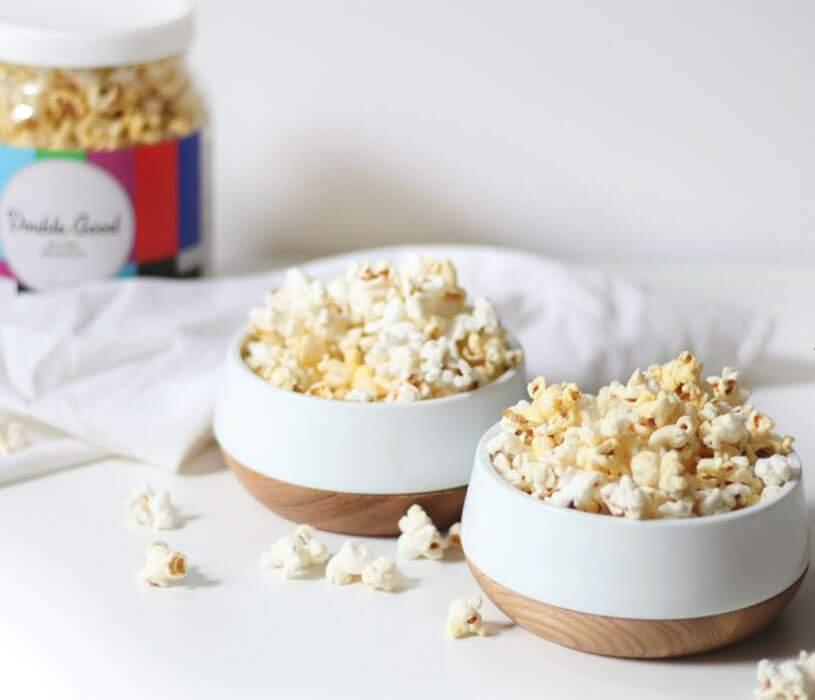 Did you hear that tax day has moved back this year? The Oak Brook Park District Foundation is inviting you to sit back and relax before your taxes are due with some gourmet popcorn from Double Good. For each bag sold, they will donate 50% of all proceeds to support Universal Play right here in Oak Brook.
The virtual pop-up store is open for 4-days only from April 15-18. Will you purchase a bag or two of popcorn to support our goal of raising $1,000 for Universal Play? 
We will use all the funds raised to directly support this initiative. In the past, our fundraising efforts have supported projects such as the Oak Brook Park District's The Sandlot, a Universal Playground. The Sandlot features equipment designed to increase social and play interaction among people of all ages and abilities. The playground is fully fenced and the features are accessible through double-wide ramping. From parents and grandparents that have limited mobility with typically-able children, to families that have a child with special needs, this incredible park provides a fun and interactive environment where everyone can experience the benefits of play together.
To purchase your bags of popcorn (delivered directly to your home), click here to visit our virtual pop up shop: https://popup.doublegood.com/s/j8af446z.